CSR initiatives encompass all of our business activities, and every employee involved with our business takes part in CSR. At Polyplastics, our top priority is ensuring each and every employee has a CSR-focused mindset, and that this underlies everything that we do. Thus, it is from that standpoint that we facilitate a variety of activities that allow employees to truly engage with CSR and to reflect it in their daily work.
CSR Network
At Polyplastics, we appoint CSR Promoters at each of our group companies, including at our overseas group companies, and we hold regular meetings of our CSR Network once every quarter. At these meetings, information and expertise is shared between members from Headquarters and our group companies, as well as between group company members, and, from this, a variety of ideas for future initiatives are produced which lead to more robust CSR action.
By establishing numerical targets in FY2021 for our social contribution activities as well, we were able to achieve significant qualitative and quantitative improvement in our activities over the previous year, and, under the leadership of our CSR Promoters, a great deal of dynamic social contribution activity was undertaken in terms of "Contributing to the prosperity of local areas", "Cultivating the next generation" and "Supporting employee-led volunteer efforts".
CSR Education and Training
We provide all group employees, including those at our overseas group companies, with e-learning-based education and training designed to increase their CSR activity-related knowledge and awareness.
In FY2021, we implemented a comprehension check which was formatted to enable each employee to write down specific ideas for how CSR could be incorporated into his or her daily duties, thus providing each employee with an opportunity to cultivate a sense of personal investment in CSR. The responses to this check have provided us with a great number of specific ideas for CSR activities. The following are some of the ideas we received.
CSR Activity Promotion Ideas
Taken from Check Responses
Employee in charge of sales
Employee in charge of production at Kaohsiung Plant
Employee in charge of quality control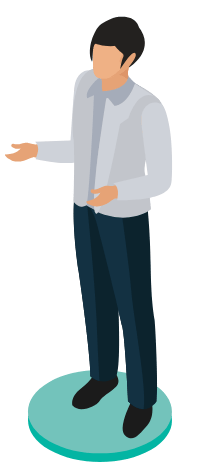 Employee in charge of production at Kuantan Plant